It is sometimes destiny that determines success
The year 2014 was one of the most pivotal in my life. I was working as an engineer for a global company at the time. Never would I have thought that a small tick would change my entire life forever.
An unfortunate consequence of the bite was that I was diagnosed with Lyme disease. Unfortunately, in spite of a long, body-burdening treatment, I experienced the symptoms of the disease again after a year. I took up the fight against the enemy, which I would carry on for the rest of my life. It was these events that made me realise how hard it is to find the right diagnosis and how important preventive health care is, ultimately leading to the creation of Helfio.
20 people currently compose the team who work every day to help people stay healthy and grow the business. Through a combination of medicine, technology, and experience, we have been able to create an app that helps people lower their risk of heart disease, take care of the prevention of metabolic disorders, and, at the same time, influence positive well-being.
We are proud to help you change your lives every day!
Grzegorz Madajczyk, CEO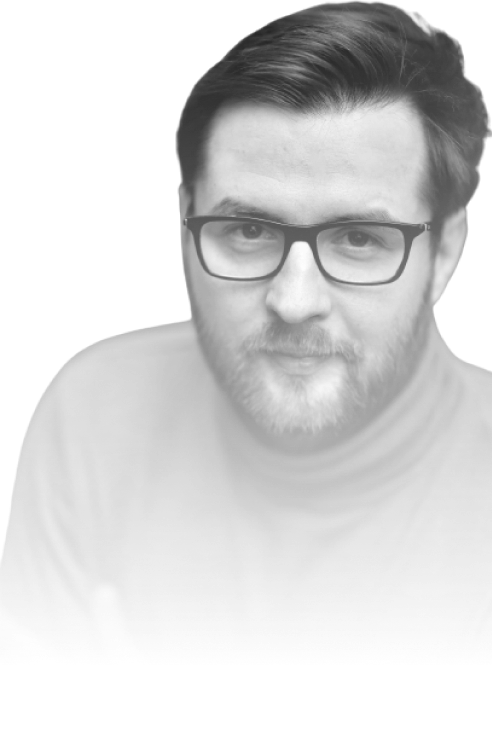 A good team is essential
Get to know us better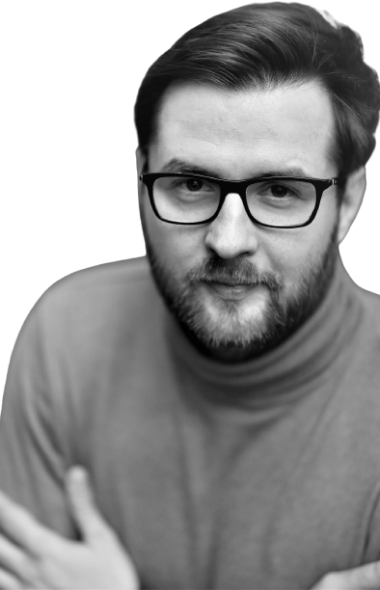 A graduate of the Bydgoszcz University of Technology in Chemical Technology and Engineering, with a specialisation in Biotechnology. Gained technical and business experience in the largest global corporations in various technical and sales positions. An enthusiast of new technologies in medicine and their impact on human life. Privately a happy husband and father of 2 wonderful children. Loves sports in particular: basketball, boxing, and mountain climbing.
Grzegorz Madajczyk
CEO & Founder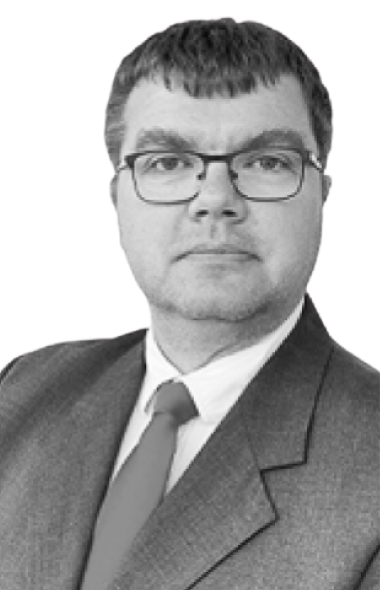 Business Development Manager and co-owner of the company. Graduated from the University of Twente in the Netherlands with a degree in Technical Physics. He gained business experience in major global corporations in commercial and technical positions as well as leading a cross-functional team that developed new products. An advocate of new technologies, paying attention not only to their benefits but also to their safety aspects. Privately, he is the father of two children. He enjoys travelling, playing tennis, and off-road touring.
luliu Rab
Business Development Manager & Co-Owner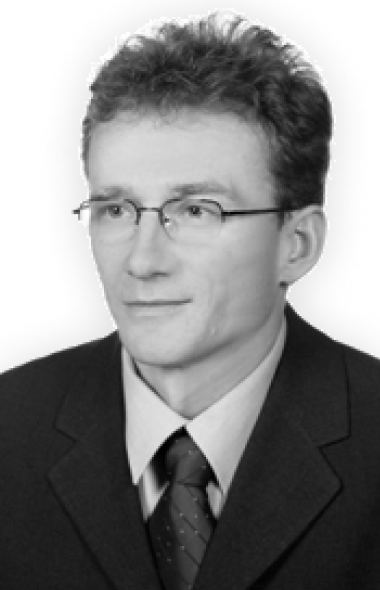 Graduate of the Faculty of Medicine at the Military Medical Academy in Łódź with a specialisation in cardiology. Investigator and co-researcher in several clinical trials on hypertension, antiplatelet treatment, acute coronary syndromes, acute circulatory failure, diabetes. Between 2015 and 2017, national coordinator in a study on the treatment of diabetes in patients at high cardiovascular risk. Member of the Polish Society of Cardiology and graduate of postgraduate studies at the Technical University of Lodz in the field of healthcare informatisation. He is a co-owner of Kardiomed cardiology clinic in Wrocław. Loves sport, in particular cross-country skiing.
Dr n. med. Slawomir Powierża
CMO & Co-Founder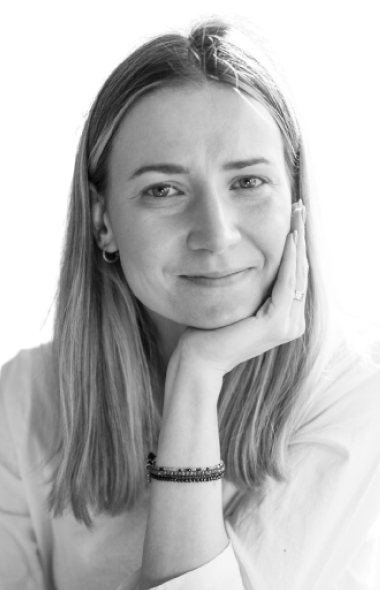 She started her professional career with a corporate job, only to start working as a psychologist and crisis intervener after almost 15 years. She currently works at one of the largest specialist hospitals in Wrocław. She specialises in working with people experiencing health crises and loss. She is passionate about science and the search for new, practical therapeutic methods. Privately interested in... psychology and holistic medicine.
Anna Walter
Psychologist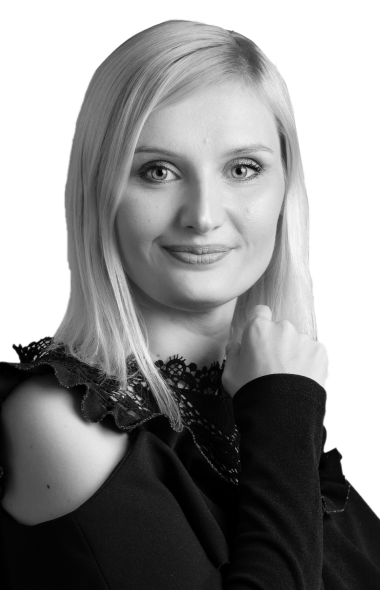 She has been a clinical dietitian since 2011 and lectures at three Wroclaw universities. She has been running her own dietetic clinic since 2014. She is an active member of the Board of the Polish Society of Dietetics, and a graduate of the Wrocław University of Environmental and Life Sciences, majoring in Food Technology and Human Nutrition. Her passion and vocation is a human being. She knows how to listen. Patients' successes are her successes. She advises on how to eat in order to stay healthy and how to support the treatment of diseases. She firmly believes that thanks to proper nutrition we are able to improve our well-being and the functioning of our organism.
Zuzanna Cybulska
Clinical Dietitian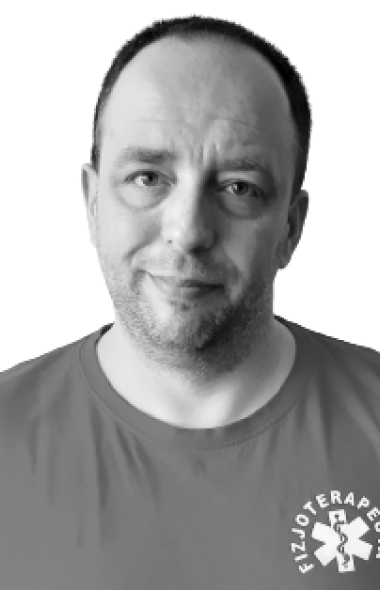 A graduate of the Medical College in Lublin at the Faculty of Physiotherapy. Physiotherapist with 20 years of experience working and practicing in many clinics in Warsaw and Lublin. Owner of private practice FIZTER. For 6 years a specialist in the treatment of manual therapies of the skeletal and nervous system ailments. A trainer and creator of physical exercises and a consultant in projects to build new physiotherapy machines and equipment. He cooperates with many doctors in the field of orthopaedics and neurosurgery.
Michał Zaprzała
Chief Physiotherapy Specialist
Graduated from Sheffield Hallam University with a degree in Software Engineering. He has been gaining IT experience since the age of 12. He has over 200 projects to his credit including a patent-defended project in steganography, system solutions for the construction sector in Australia, software for helicopter pilots, and many more. Passionate about modern programming languages and new technologies. Privately a husband and father who loves sports, in particular running, football, and martial arts.
Maciej Binder
CTO & Co-founder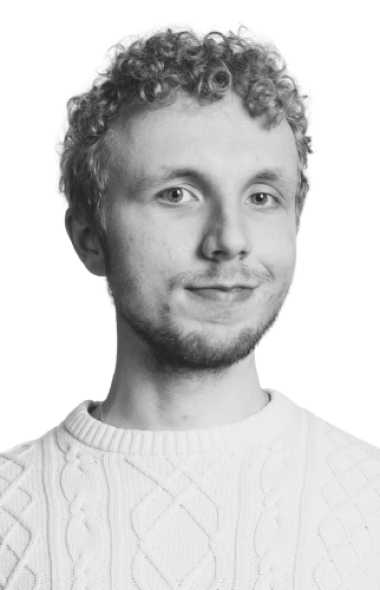 Programming is one of those passions that came early in my life. In my work, I try to follow the latest trends and use the freshest technologies - never falling behind. Being part of the Helfio IT team deepens my knowledge and skills, which come in handy not only at work but also in everyday life. Apart from IT, my passions are also playing instruments and sports.
Łukasz Myśliwiec
Developer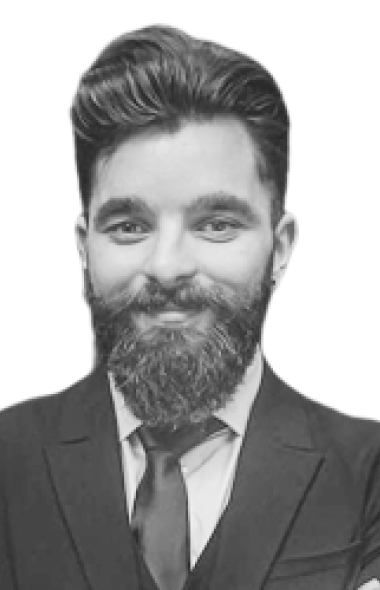 A person of many passions. Every day I am looking for new challenges that show him how much he is developing. He became interested in programming two years ago. Working as a member of the Helfio IT team broadens his skills and motivates him to continue learning. Apart from the laptop, he is passionate about strength sports, martial arts (K1, boxing) and cooking.
Rafał Gołąbek
Developer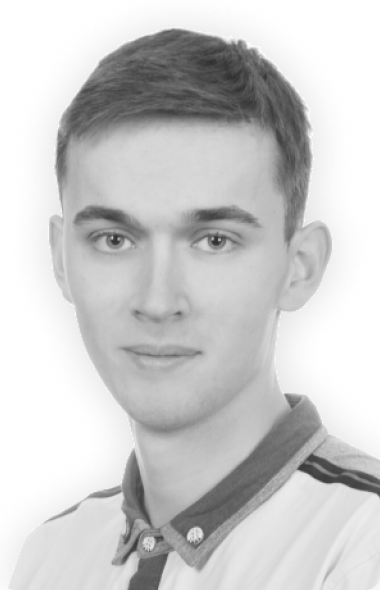 An IT enthusiast since childhood, focusing mainly on software development. He is fascinated by new technologies. Helfio helps him develop his skills and provides him with new challenges.
Andrzej Kot
Developer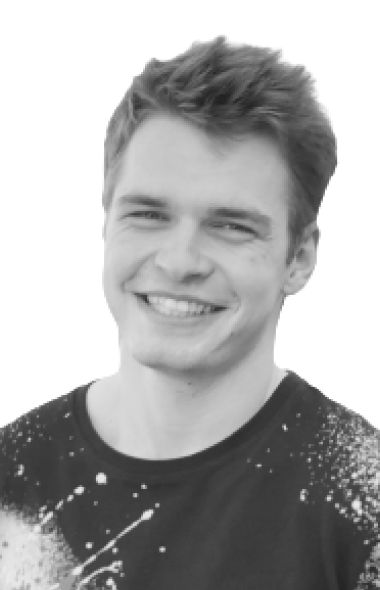 A student of the AGH University of Science and Technology in Krakow, majoring in Computer Science and Intelligent Systems. Thanks to his determination and ingenuity, he efficiently transforms the acquired theoretical knowledge into practical technological solutions in Helfio as a member of the IT team. Passionate about IT, DIY, mechanics and automotive. He likes to actively spend time at the gym, bike or mountain trails.
Jakub Wiechniak
Developer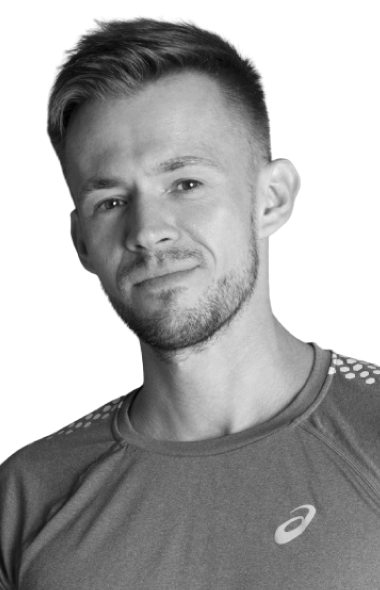 The founder of the Healthy Body Institute. Specialist in movement therapy. The President of the Polish Association of Medical Training Specialists, for 11 years he worked as an academic teacher - lecturer at the Academy of Physical Education in Wrocław as well as at the Medical University of Wrocław. In 2014, he defended his doctoral thesis entitled: "Strength training vs. kinaesthetic differentiation ability and postural stability of students at the Academy of Physical Education in Wrocław"  where, as part of his work, he specialised in strength training and medical functional training. He is a 2nd class bodybuilding trainer, Schwinn Cycling instructor, and a Polish Tennis Association tennis umpire. Since 2008, he has been running a private physiotherapy practice. He is also in the process of studying osteopathic medicine. He is passionate about movement. He has actively trained tennis, table tennis, swimming, boxing, and jiu-jitsu.
Dr n.kf. Dariusz Harmaciński
Physiotherapist and Chief Sports Training Specialist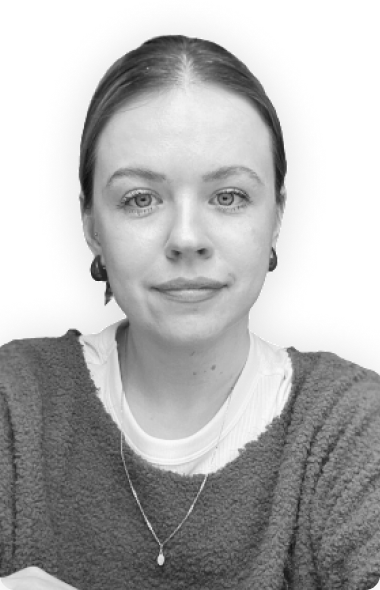 A person of many passions. A graduate of Psychology with a Clinical Specialisation. However, she has been involved in business for many years, implementing various projects with the largest Polish and international companies. She is familiar with the specifics of working in both corporate environments and international organisations. She believes that passions can be combined, and Helfio fits perfectly into both: marketing and psychology, also giving space for private life. In her free time, she relaxes with a good coffee over an interesting book, but also on the climbing wall. Privately, she is a wife and mother of a wonderful son.
Olga Chałuda
Brand Manager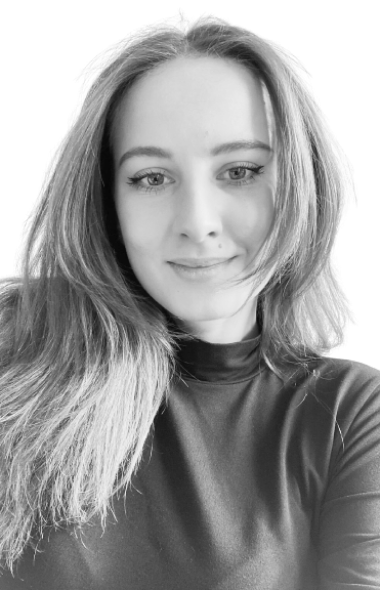 Artistic flair and practical skills. Based on years of experience in marketing and a head full of ideas, she is in charge of social media at Helfio. At work, she does what she loves, which is why she follows the ever-changing trends with pleasure and great commitment. Privately, she is a "dog mum", and a lover of healthy living, fashion as well as travelling.
Karolina Juzak
Social Media Manager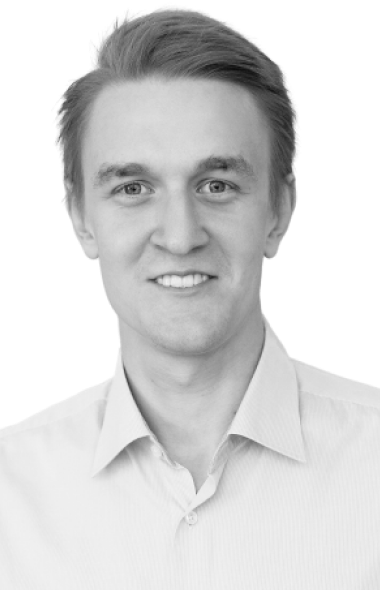 Alexander Borsuk, an experienced Product Designer with 15+ years of experience and a degree in Computer Science, deeply understands the IT industry and identifies user and business needs.
Alexander's passion for design and technology began at a young age. He started working in website development at 16 years old and has vast experience and a deep understanding of the industry.
Alexander Borsuk
UX Consultant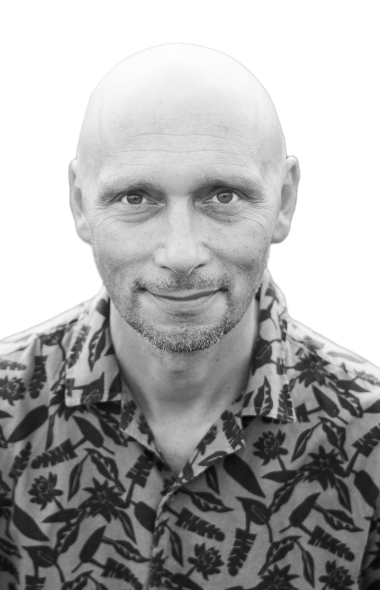 Mental trainer, breathing techniques instructor, meditation/mindfulness teacher, Ayurveda consultant, health mentor.
A graduate of the International Mindfulness Centre of the Art of Living Foundation in Bad Antogast, Germany. Over the years he has educated himself by taking part in dozens of workshops and personal development courses in Poland, but also in the United States, Canada and India. He has conducted over 10000 hours of development workshops, lectures, and individual consultations for companies as well as open groups, and has worked for HBO, Warner Media, Glamour, BASF, and others. He is passionate about bringing conscious living theory into the daily routine and travelling. He has crossed the Sahara three times, lived among Indians in the Amazon, and visited 50 countries on 5 continents. He is married to Ania and has a daughter Mia.
Przemek Wardejn
Mental Coach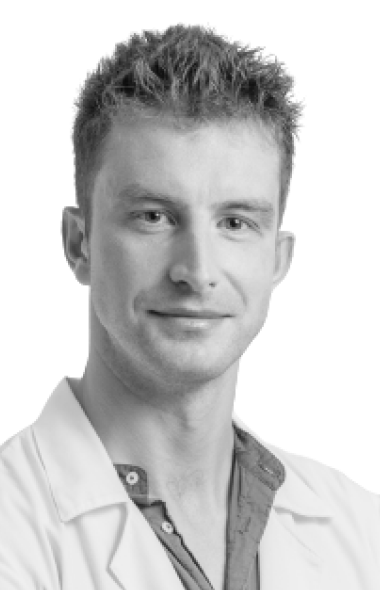 Specialist in orthopaedics and traumatology of the musculoskeletal system, a graduate of the Medical University of Warsaw with a degree in Medicine. Since 2019 he has been the Head of the Department of Trauma and Orthopaedic Surgery at RehasportClinic Medicover Hospital in Warsaw. He performs about 200 surgeries per year, publishes papers on minimally invasive orthopaedics in renowned journals, is a speaker at national orthopaedic conferences, member of the Polish Arthroscopic Society, and the Polish Society of Orthopaedics and Traumatology. Loves sports in particular: boxing, mountain climbing, skiing.
Dr Michał Konik
Medical Consultant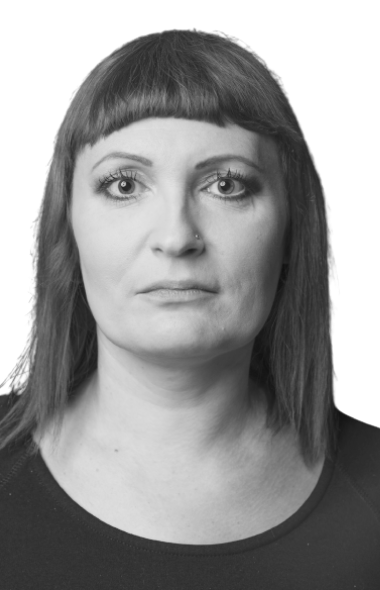 Agata Gasiorowska is an associate professor affiliated with the Center for Research in Economic Behavior at the Faculty of Psychology in Wroclaw of SWPS University (www.creb.edu.pl). She received a Ph.D. in management from the Wroclaw University of Technology in 2003, a Ph.D. in psychology from the University of Wroclaw in 2009, and habilitation in psychology from SWPS University in 2014. She has undertaken research on the psychology of money and consumer behavior and is interested primarily in money attitudes, financial literacy, and market mentality. She is an expert in methodology of social research and psychometrics. She is an author of numerous articles published in prestigious journals such as Journal of Personality and Social Psychology, Journal of Experimental Psychology: Applied, Journal of Experimental Social Psychology, or Psychological Assessment. For four years (2016-2020), she served as an Editor-in-chief of the Polish Journal of Economic Psychology.
Prof. Agata Gąsiorowska
Psychology expert